I placed the organic material in a situation that is
not for a usual human orientated purpose, this was an attempt to pull the object's essence and name further apart in order to present the viewer with the gap between signifier and signified (the thing). Without the familiar environment of function, form and name, which is the process that enables humans to track its identification, there is a loss of categorized information. This awakens humans to see things based on our five senses in order to gain access to the thing presenting itself, rather than through our educated knowledge.



Forcing the viewer to experience the difference of things from their inner senses instead of the external knowledge. By opening the senses and abandoning their knowledge, this compel viewer re-considering the epistemic modality. This allow the society to accept different sound from different angles, as there no high or low position different within subject and object but a complex complementary relation.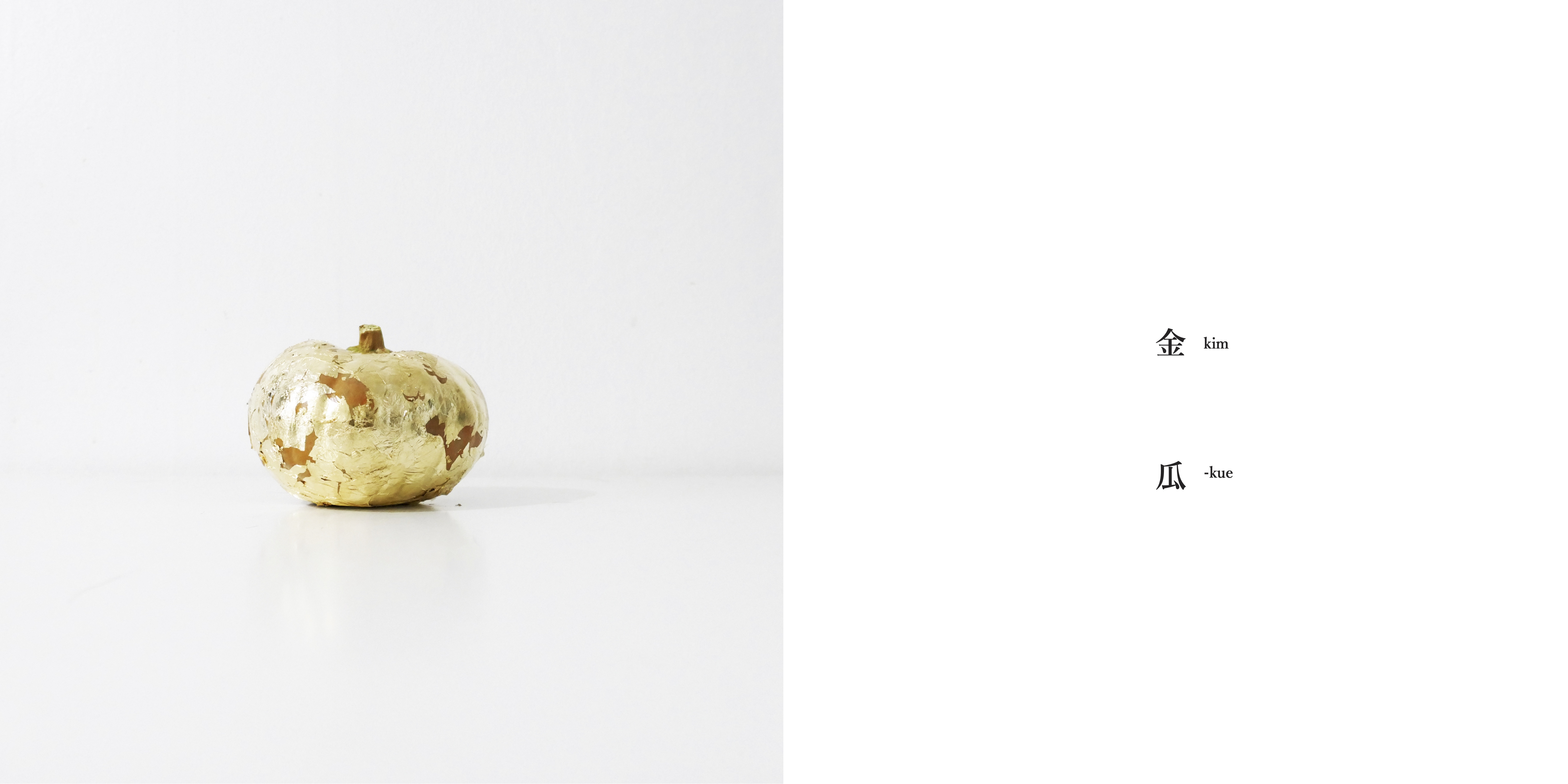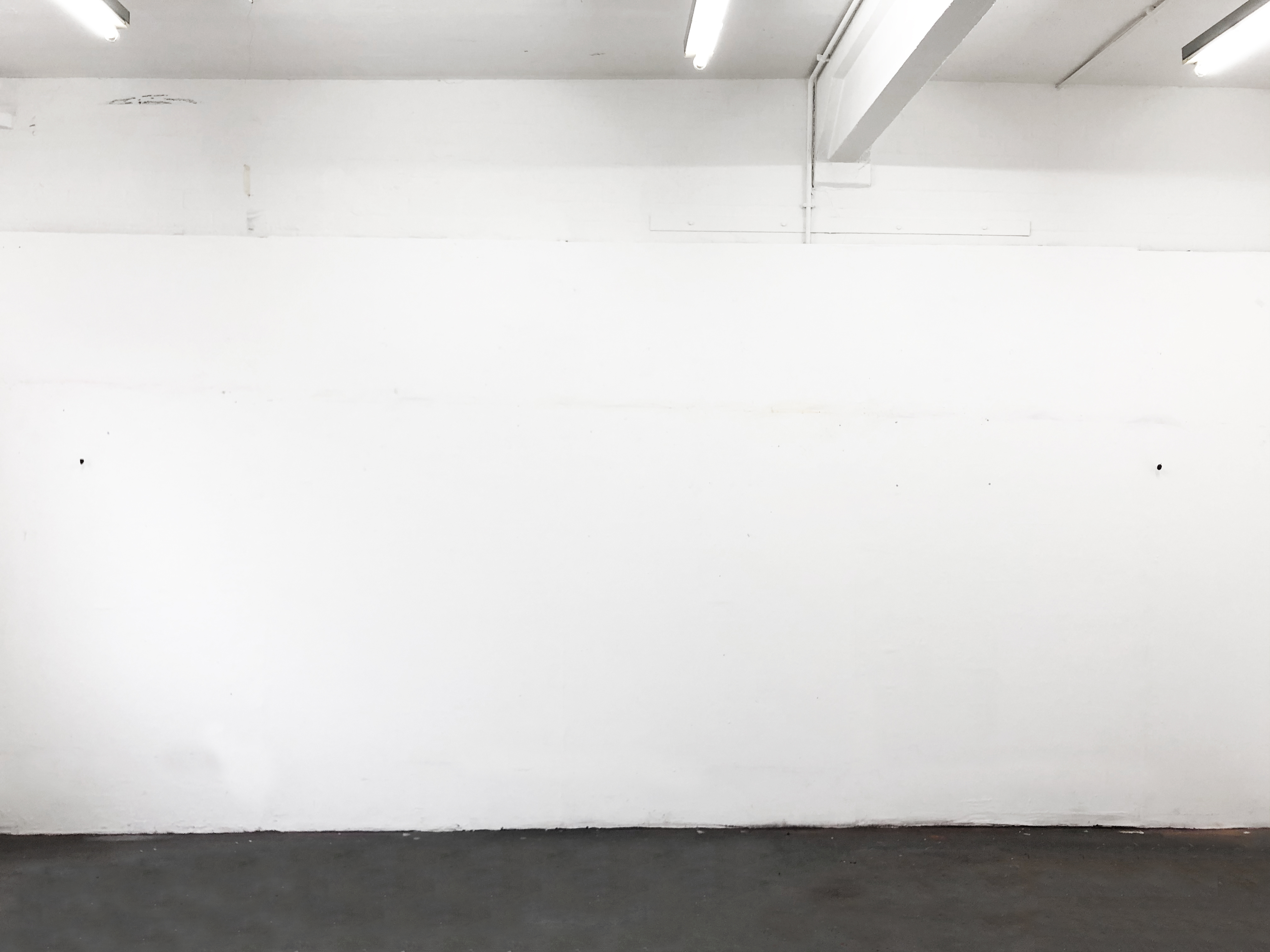 FORMS OF ADDRESS
LAURE GENILLARD GALLERY
2 Hanway Place London W1T 1HB
Wednesday to Saturday 1–6pm 1 Dec.–2 Feb. 2019
Opening: Friday 30 Nov. 6–8pm
Gertrude Stein / Heinz Gappmayr / Olivier Mosset / Alan Charlton / Valentin Hauri / Colin Sackett / Elizabeth McAlpine / Ella McCartney / Yun Ling Chen
Forms of Address is an exhibition of painting, music, text, photography, sculpture, and performance, in which the contingencies of space disrupt and expand the linearity of time. The spatial may be a precondition for the production of art, music, performance (the privacy of the studio, the space of the page, the architecture of the gallery), but here it is located in the work and its temporal unfolding. If we experience time's direction as relentlessly orientated to the future, then space in its capaciousness may give us a moment of generosity, a slowing down of things, that can allow new perceptions and awarenesses to emerge.
Mindful of the neglect so often meted out to precedent now, this exhibition places works by new artists sideby side with the old masters of modernism, extending the liberality of space across the generations, and reinvigorating the project of art in its conceptual idealism. The exhibition asks visitors to attend minutely to the works, to the allusions within the work, to the names of the works, to the histories of those who made them, to their relations to the gallery space, to their relations with each other, and to their own relation as visitors to the presence, spatial and temporal, of the work.
Curated by Tom Benson
Collection Point
AMP Gallery1 Acorn Parade, London SE15 2TZ
Sat, 4-5. August. 2018
Abi Huxtable & Yun Ling Chen
Collection Point – a term commonly used to denote a location where pre-purchased items can be picked up and taken away.
Collection Point brings together the work of Yun Ling Chen and Abi Huxtable, two artists who graduated from the Royal College of Art in 2017. The exhibition features a scope of work including: painting, collage and sculpture, and seeks to demonstrate the differing methodology of the two artists in which they gather and work with their chosen materials, references and knowledge. Whilst looking at the work visitors are encouraged to reflect on their pre-conceived ideas about what an artwork is; its conceptual and material origins; and how these new insights can be taken away and used as a point of reference for other art works.
Abi Huxtable's process of working is to continually reflect on previous works, of other artists and her own – most notably a drawing 'Prismatic Backward Gaze that has informed her practice for the last two years. Using this as a tablet for making she goes on to look at other artists and genres to make new work. Recently she has been exploring Cubism, and as part of this research looked at Picasso's portrait of the art dealer and collector, Ambroise Vollard. A photocopy of the image combined with a drawing has become the basis for the painting and sculpture, Untitled, (PBG, Portrait of Ambroise Vollard).
Yun-Ling Chen collects material from her everyday environment, whilst at the same time attempting to erase the traces of the object's histories. Setting a play of jumping between knowing and not known, by taking all the information away, she aims to force the viewer to be in an uncomfortable situation way's of seeing. As the object is lost in the identification, it re-challenges the viewer's conscious naming of things.
COPYING WITHOUT COPYING
Tue, 15. May. 2018 13:00 ~ 20:30
Wandsworth Arts Fringe - Relativity: Time, Space, and People
Platform 1 Gallery
SW12 8PB, Platform1, Wandsworth Common Station, London, UK
This is a play of cognition, by placing the "not-known" upon to the known object, drawing viewer's away from the "knowledge" of things. Although the form of an object looks familiar, but the essence is not what it is anymore, during the process of cognition, I aim to let the viewer enjoy the insecure of the believing what they have seen, shifting between "Is it real?" " What is real ?"Are all of "it" are real? What if when what you see is no longer what you had known?From unknown to known, is like taking education. Above the known, is it possible to known the not-known ?
In this daily project, I twist the viewer's cognition, extending the gap between known and not-known, induced viewer to felt the cognition is shifting from one to another conscious.
THE WHOLE OR ITS PARTS
When I was young I used to be puzzled by the question of what secured the stable meaning and designation of a book. Was it the outcome of the repeated gestures of naming or were there some immanent connections between materiality and language? I think I thought there might be gaps in the operation of these repeated gestures and that naming was not such a stable enterprise. 'The story of objects asserting themselves as things, then, is the story of a changed relation to the human subject and thus the story of how the thing really names less an object than a particular subject-object relation.' I never discovered that gap and yet it existed. In this way I lived a double life, one full of stable meanings and one at the edge of disintegration. Without really being able to name this paradox it still seizes hold of me. 'The story will highlight the extent to which human being and thinghood overlap. The extent to which the us and the it slip-slide into each other. One moral of the story is that we are also nonhuman and that things, too, are vital players in the world'.
'What you see is what you see,' Frank Stella famously said in an interview in 1964 and that might be the moment that changed the way that viewers see things. With reference to Francis Bacon's paintings, Gilles Deleuze discusses painting as a series of forces as opposed to formal appearances, with the painter employing the visible image in order to describe invisible elements. There are several ways of seeing something, seeing it directly from its outside form or appearance, or seeing it from the inside, through its immanent essence. We can also see something with reference to what it is not, or as opposite to something, or we can read it like a text. We can also experience an artwork by touching, smelling or feeling it, and in this way we are affected by it. Somehow there are things that cannot be understood by only being visually perceived. 'The thing is what we make of the world rather than what we find in the world'. An object is part of a subject and a subject is also part of an object.
collaboration with
JAMIE WEI HUANG Spring Summer 2019
10am . 14th . Sep . 2018 . Somerset House . London
- Stay On The Warm Sand Or Swim Away With Fish-
Mid of July, sky was blue,
and young heart dreams high.
Missed the bus so we walked,
Bare foot with wet swimsuit
but it was clear of my heart and mind
-2007
Jamie Wei Huang 2019 Spring Summer show collaborates with visual artist -YUN LING CHEN ,brings the time back to 2007 when we were all young and driven by the variety of symbols, narrative objects and collected materials. This is a little humorous metaphor. Based on the story of a young girl went swimming in the Southeast point in the island, missed her bus so she walked home with swimwear basic look, stepping on the hot heated road along with the rocks and abandoned bus stops with half dried cloth and plastic gym bag, but her mind was cheerful and warm…
JAMIE WE: HUANG
show video
---------------------------------------------------------
Missed without Missed
Yun Ling Chen is a London-based visual artist, graduated from the Royal College of Art in 2017. Her practice is by using elements of the everyday life, to create consciousness/not-knowing arts, to draw viewers away from the recognisability of things. By transforming the audiences' traditional views and perception, she recreates forms of Object's Abstraction. "Missed without Missed" is a site-specific installation for Jamie Wei Huang's Spring Summer 2019 Show.
陳韻玲透過對日常物件的觀察,
經由破壞、抽取、組合與再造;
探索與質問人們對平常物件的原始認知,
於已知與未知的間縫中再創造出知曉其物卻不知其名的
另一種物件抽象性。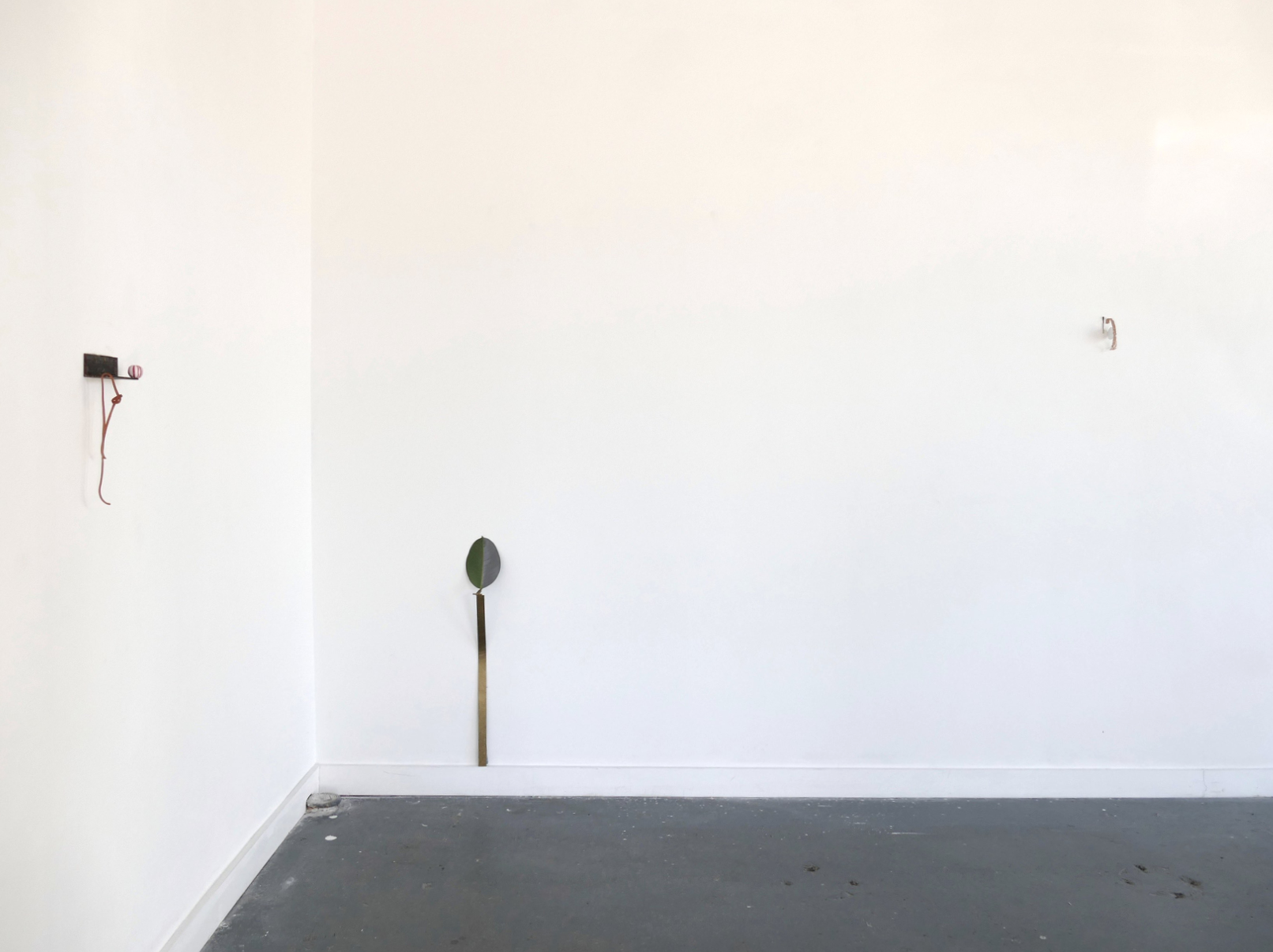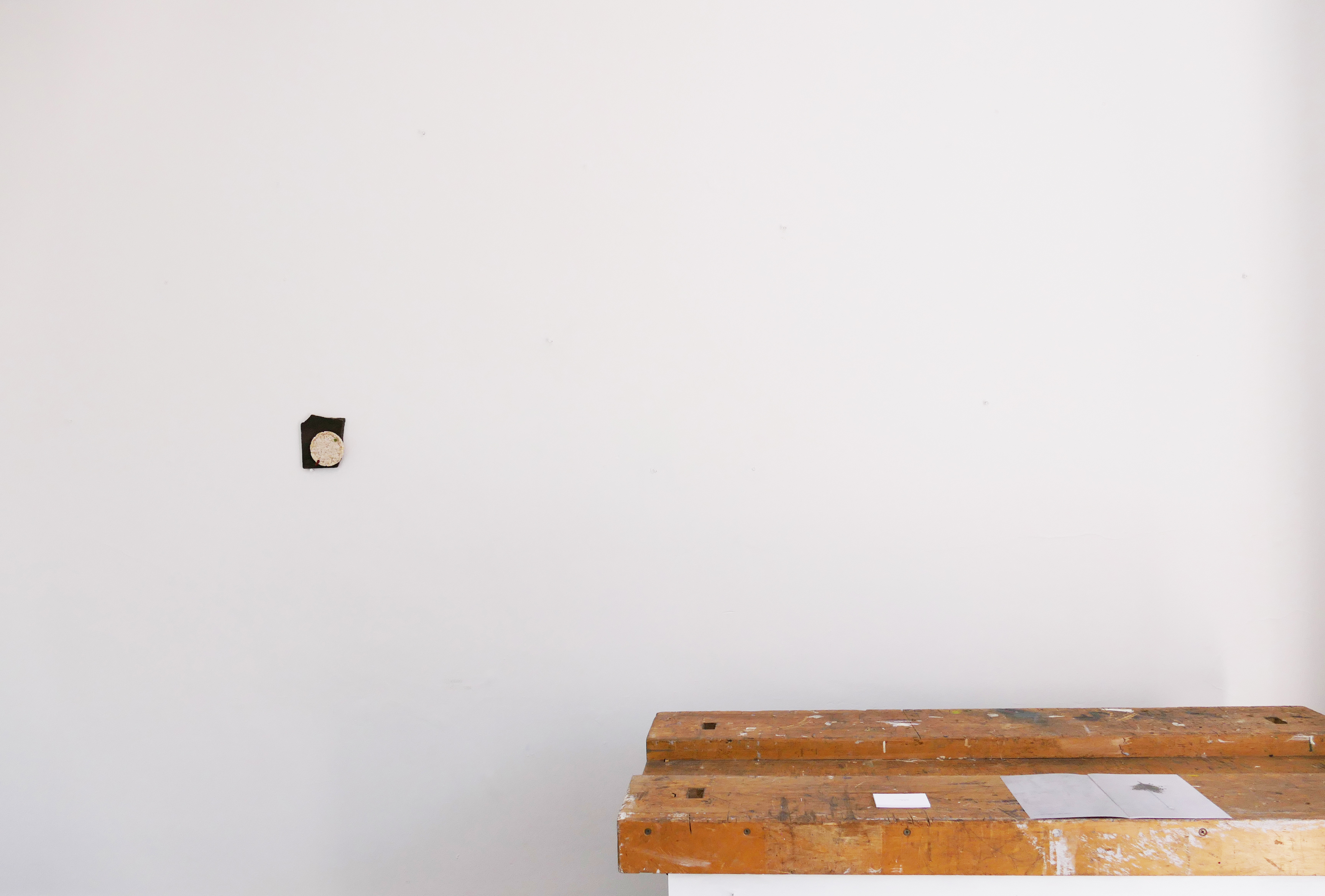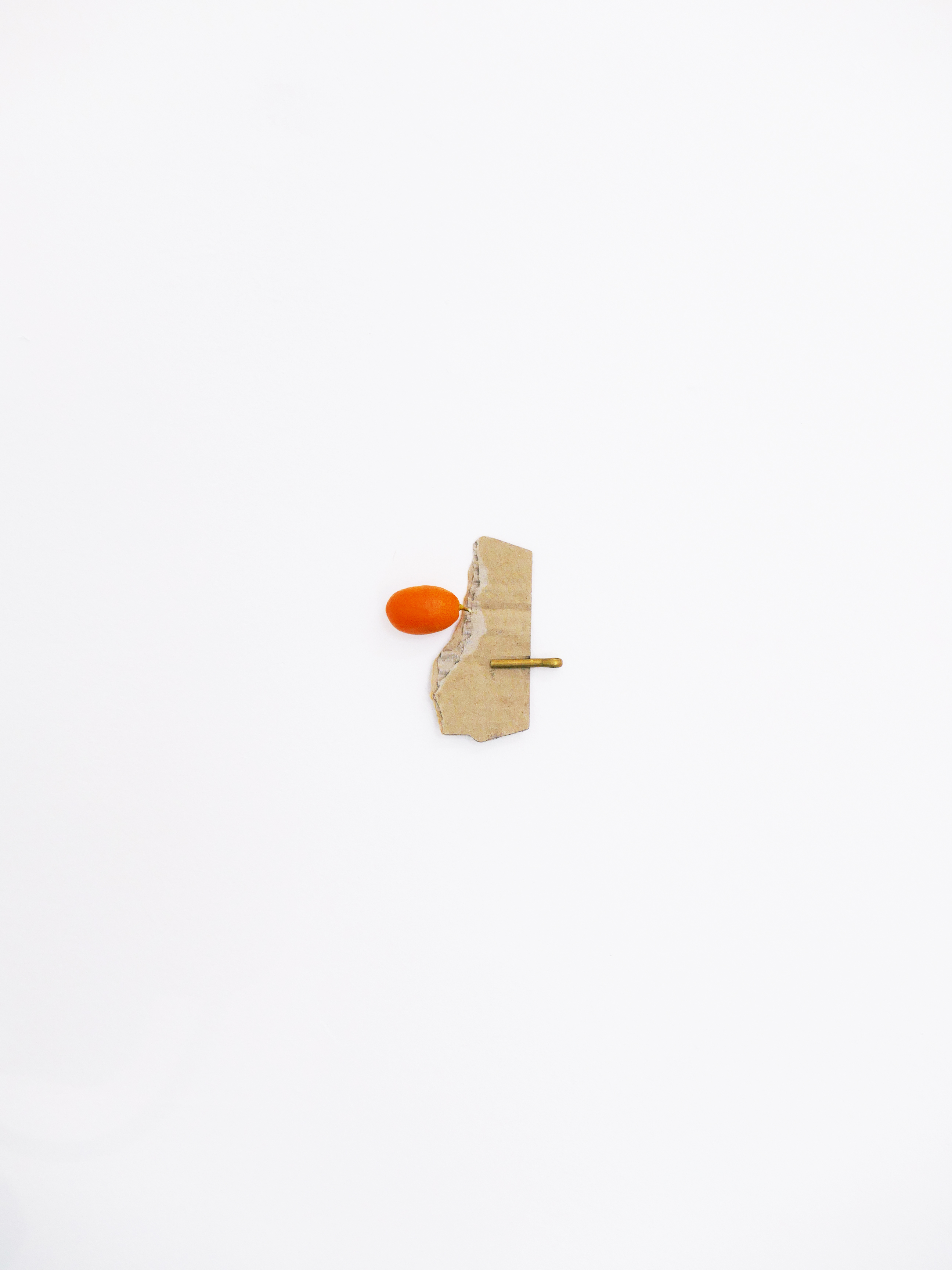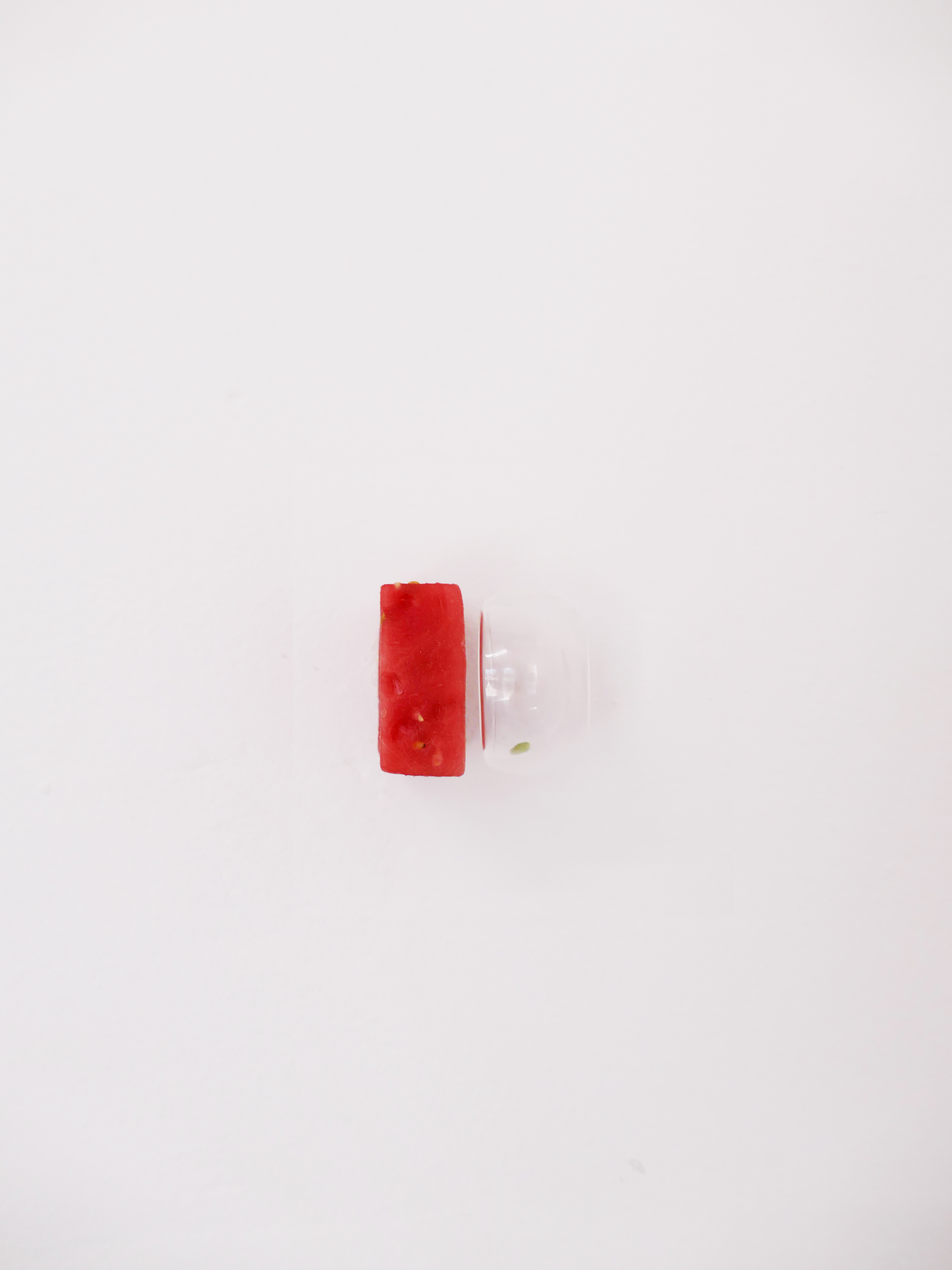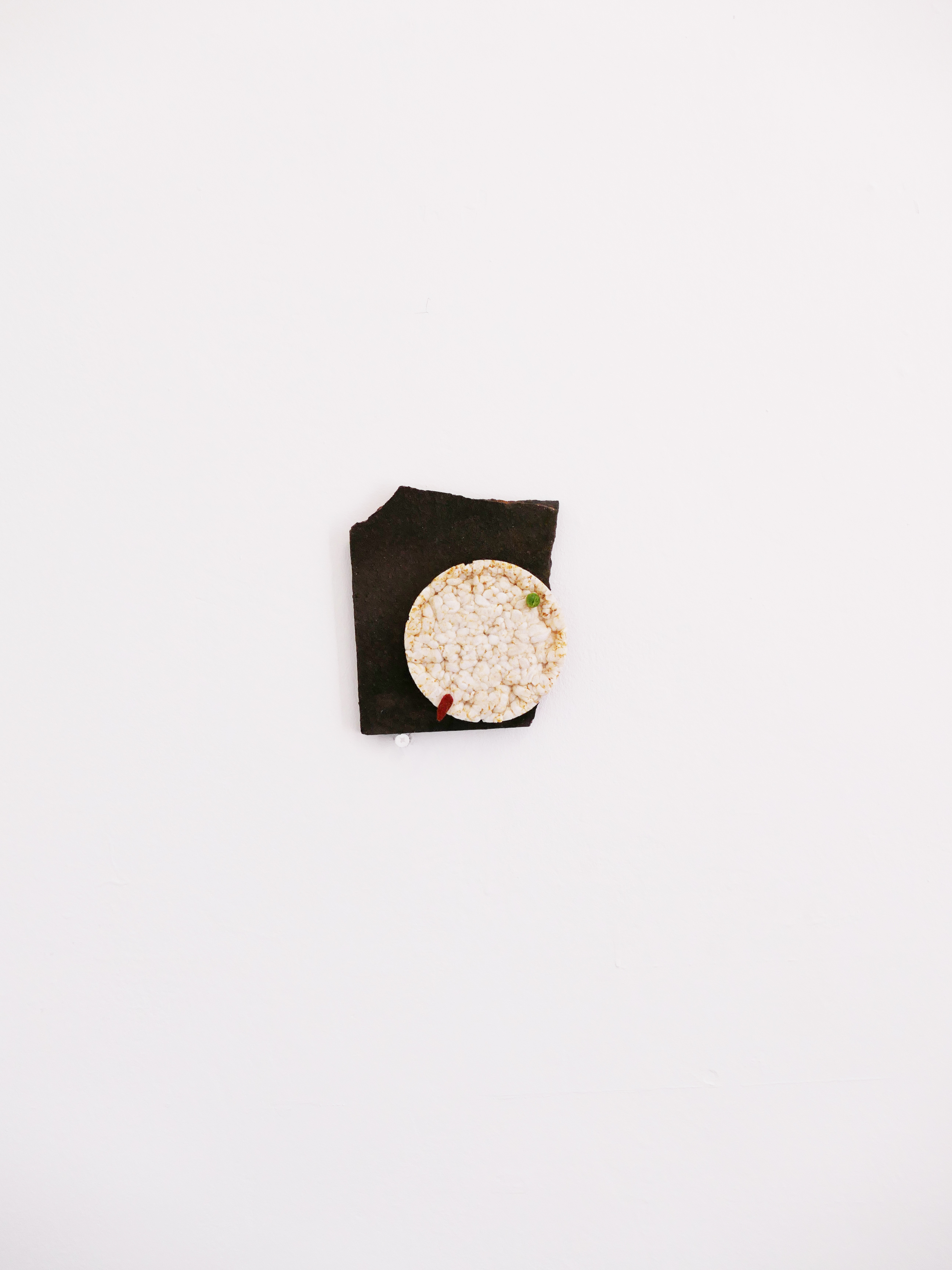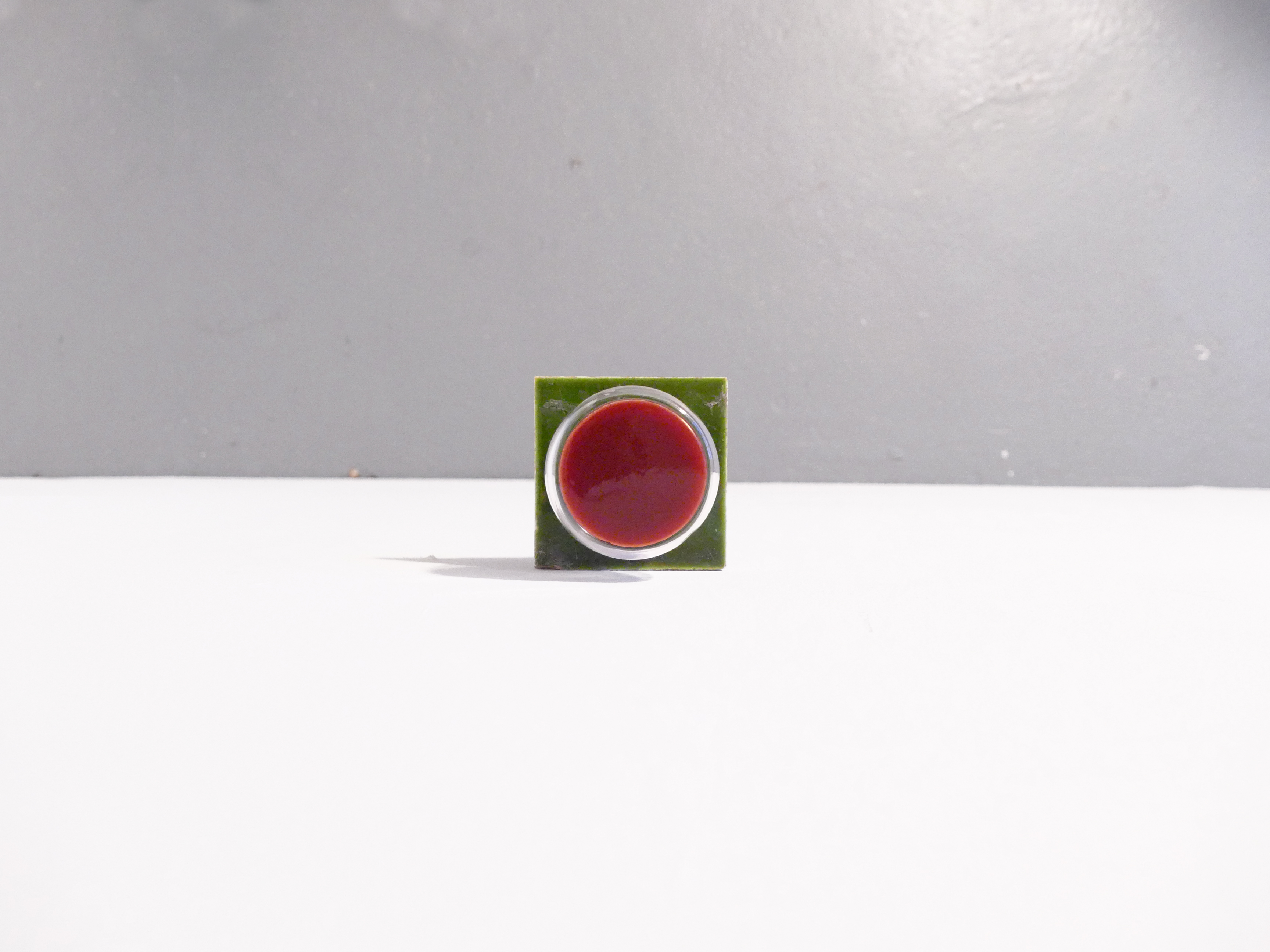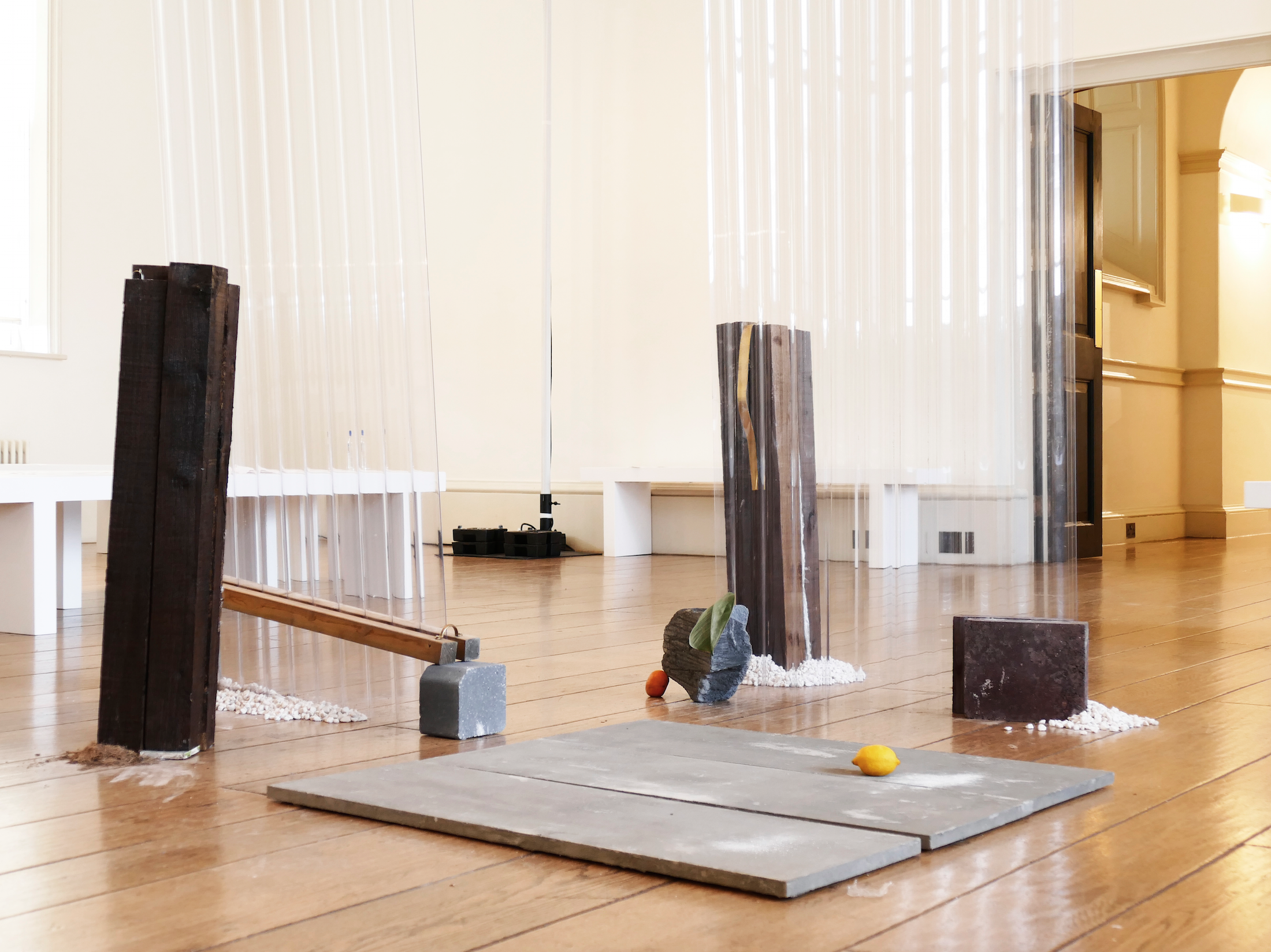 Not Really Really



Worlds are assembled but at a certain point they disintegrate. This is simply the play of two natures, the natural and the artificial. Culture is the combination of completed worlds. There is banality in all of this and my work emerges out of this meeting point of disintegration and its banal afterlife. How can the resulting art speak for itself in such circumstances? Yet I proceed from there.

I am playing a waiting game. Invariably nothing much happens other than combinations of this and that. But I go on, as if fascinated by such a task. Is there a difference between a task and labour? I think that this might be fundamental. Sometimes there is futility at the heart of the endeavor; not another arrangement of parts but with nothing in place that would secure a look. Everything requires a look, or at least that is what I am told. I must admit I have no way of testing such things and I also feel that the experiment might be to simply endure, by which I mean to keep going, to keep working. There are lines in my work but no linear progression, so I think that I am crisscrossing instead. Assembled on a wall or the floor, I await the welling up of stuff. I think of this as welling. Is this what I am waiting for?

When trees are planted along the street, although the essence of each one is natural, they becomes like fake-nature, as far as I am concerned. Conversely, when time goes on, things that used to be artificial seem to combine with nature, for example: an ancient gravestone. It will eventually be covered with moss and stained, and we may not recognise that it is a gravestone the first time we see it. Some objects are always in between the natural and the artificial. Should artificial objects be forced to blend into nature? The body of an object will become ancient, broken and ungly. Then one day, it might become difficult to see the difference between a natural object and an artificial one. In the universe, there might be more than one nature, there might be a second nature, and what about a third and fourth? What makes something feel natural? what makes it feel artificial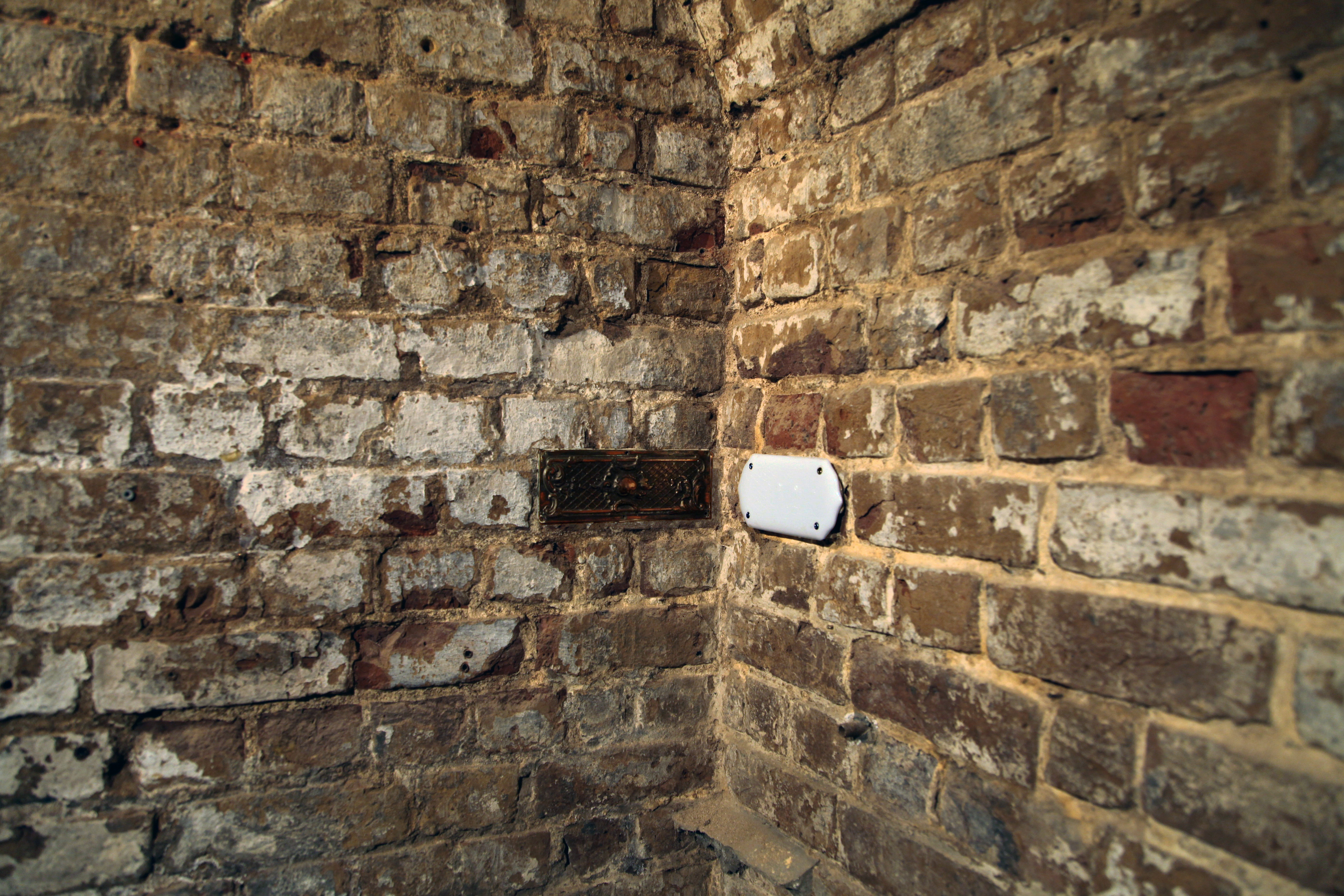 Copying without copying



The methods which we use to describe objects have also led us to a way of seeing things and objects surrounding us. In maths, '1 + 1 = 2' is a rule, a rule that we have all been taught from childhood, and now this rule no doubt has become a truth. But what is the 1 and what is the other 1? And how is it that two separate units (1 and 1) can combine into one unit (2) again? 'Real objects are units, but not empty poles of unity, since this would make all things identical. Things also have qualities that belong to them while differing from them'.14 We count people, but we all know each of them is unique, even in the case of identical twins. However, quantification can make us forget how vibrant objects are. We may say: two glasses of water and One Thousand and One Nights, but are the two glasses filled with the same water? And is the thousand and one night the same or different nights?

The replication of objects does not necessarily result in them losing their inner-soul. Everything that exists in this universe, 'handmade and readymade, manufactured object and crafted object, written and printing, language and image, visualization and conceptualization infect and "correct" each other'.They are here and they affect together. Just because human beings cannot hear objects speak does not mean that they do not communicate. In traditional Chinese philosophy 'Five Phases Theory' is used to describe interactions and connection between objects. Things might have their own language, and can communicate. Humans can be very self-centered, despite knowing there are still many unknowns in the world. But they still prefer to believe the world is how they believe it. Human beings develop in ways that create a self-altered way of being in the world, even though they know so little. In simple terms they follow their belief system to reinforce the idea of the world caused by the belief system they have inherited.